The next edition of the ARENA DESIGN event will take place in 2023. In the meantime, we invite you to the HOME DECOR Interiors Trade Fair and MEBLE POLSKA Furniture Trade Fair in February.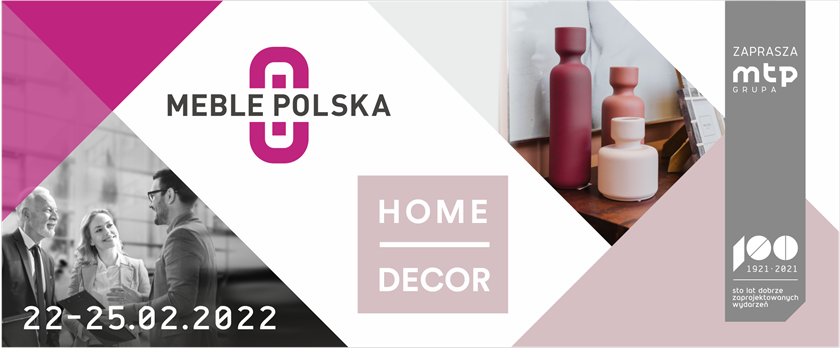 Due to the nature of the event, which ARENA DESIGN is, we have decided that the next time we will meet in 2023. We hope that by then the conditions will be ripe for its participants to take part in it in a fully effective way.
In the meantime we focus on business contracting. In February we invite the representatives of the interiors sector to participate in the HOME DECOR and MEBLE POLSKA trade fairs. Their next edition will be held in Poznań from 22nd to 25th February 2022.
There are many indications that after a year-long break caused by the pandemic, during which the trade fair was held solely in the online formula, the whole industry and buyers from abroad will meet again in Poznań in February 2022. By the end of October the vast majority of MEBLE POLSKA exhibitors had expressed their interest in participating in the next year's fair. A large group of exhibitors at the HOME DECOR trade fair have also confirmed their participation in the next year's edition. Only the last available exhibition space in the halls is now available.
More information about these events can be found on the websites of HOME DECOR and MEBLE POLSKA trade fairs.