Joanna Rusin - in Forms of the
She is an artist and designer working on the border of textile art and design. Her characteristic feature is non-standard approach to carpets, which she treats as objects stimulating the user's imagination.Future
The main goal of her work is to enrich the objects of mass culture with values from the field of textile art. The intention of her work is to extend the knowledge about recipient-oriented design.
She studied carpet design at the Strzeminski Academy of Fine Arts in Lodz. In 2018 she was granted PhD in the field of design and currently she works as a lecturer at the Strzeminski Academy Academy of Fine Arts. Four times she received grants from Minister of Culture and National Heritage.
Since 2003 she has been cooperating with the industry. Currently she is the main designer of Dywilan, the producer of woolen machine-woven carpets. Her collections of classic carpets are allocated for mass production.
She started her design studio in 2004. She cooperates with cultural institutions, design galleries and interior designers. She creates unique fabrics, alternative carpets and decorative interior items.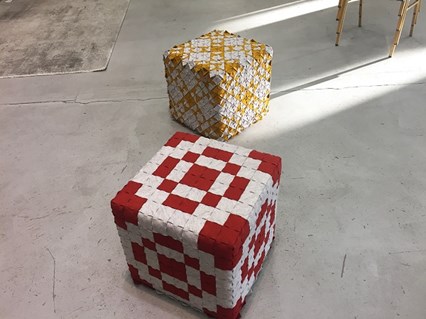 Her collections originate from the combination of innovative forms, natural matter and traditional weaving techniques. Interactive puzzle-carpets help children's activity and contribute to developing motility during creative games. All her products are handcraft. The modularity of the designs allows for individual color solutions, the choice of shape and size of the carpets as well as the possibility of replacing individual elements and prompt repair in case of fabric damage.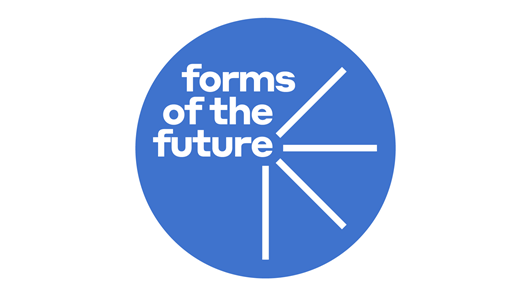 Forms of the Future
The Zone of Polish Designers is a new space whose aim is to present the most interesting projects of Polish designers to a wide audience. We display works that show innovative and unconventional attitude towards already well known topics and forms with their original styling and ingenuity. Participation in the first edition of the program was confirmed by 27 artists who will present the most interesting works in the space designed by creative director Maria Jeglińska-Adamczewska.