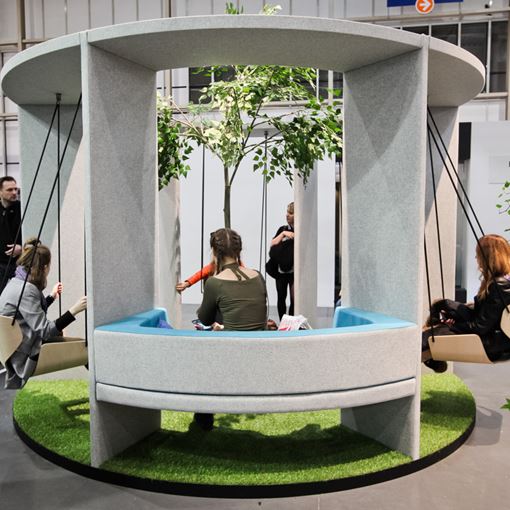 We are slowness
Ecology. Responsibility. Modernity. ARENA DESIGN 2020 takes up the difficult but important topic of the climate crisis. The idea of slowness will be guided by this year's exhibitions and discussions. ARENA DESIGN will become a space initiating a dialogue about new lifestyles, creation, production and searching for valuable and proven solutions conducive to the environment.
ARENA DESIGN is the only business meeting place for producers and designers in Poland, as well as a space for presenting the most current achievements and possibilities of global design.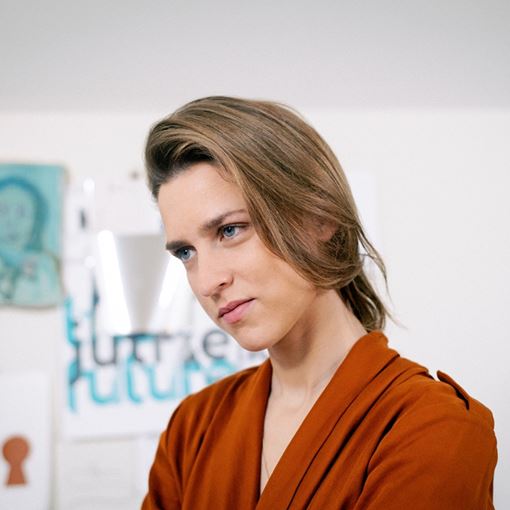 creative director - Maria Jeglińska
Maria Jeglinska was born in Fontainebleau in 1983. In 2010 she established her Office for Design & Research in London. She graduated from ECAL's industrial design course in 2007 and was awarded a scholarship from the IKEA foundation that led her to work for Galerie kreo in Paris, Konstantin Grcic in Munich and Alexander Taylor in London. She works on a wide range of commissions: industrial design projects, exhibition design, as well as research-based projects in the field of design. She is convinced that in today's world, research can trigger and generate new forms of answers and offers. Her clients include amongst others: Ligne Roset, Kvadrat, Actus, Vitra, 1882ltd, the St Etienne Design Biennale, the Museum of Modern Art in Warsaw. Her work is regularly exhibited internationally and was shown at: the Villa Noailles, the Aram gallery, Barbican Art Gallery, Centre Pompidou Metz and the Triennale di Milano. In October 2012 she curated and designed: "Ways Of Seeing/Sitting" at the Łódź Design Festival in Poland. She was also the co-curator and designer of the Polish Pavilion at the inaugural London Design Biennale in September 2016.
At the same time:
Furniture fair MEBLE POLSKA
MEBLE POLSKA is the largest furniture buying platform in Eastern Europe and one of the most effective tools for promoting exports of Polish furniture. There is no other place in the world, where you can find such a comprehensive offer of Polish furniture manufacturers. Every year, tens of thousands of furniture buyers from nearly 70 countries arrive to Poznan to take part in this fair.
Interior Fair
HOME DECOR is an event targeted at interior architects, DIY networks and homing galleries, offering a wide range of products for interior design: textiles, lights, decorations, accessories, kitchen and bathroom equipment as well as wall and floor decoration.
Garden City restaurants
Designer restaurants in the business center of Poznań
Elegance, modernity, service at the highest level. Each of the five interiors was created in a different style and in a subtle way refers to flavors. The three-level restaurant complex consists of rooms: Basilico Bistro, Oregano and Wine, Tabasco, Saffron a'la carte, Vanilla, Cinnamon.
HONORARY PARTNERS