The product for the TOP DESIGN award competition can be submitted by selecting from among 12 thematic groups.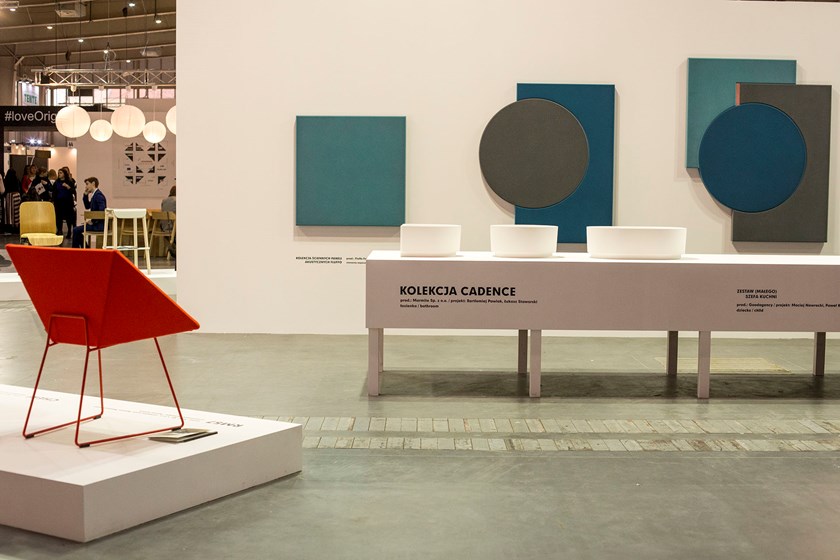 THEMATIC GROUPS
1. HOUSE SPACE:
tables, small tables, wardrobes, chests of drawers, bookshelves, beds, chairs, living room furniture
2. KITCHEN:
Furniture, extractors, sinks, fittings, storing solutions
3. BATHROOM:
furniture, bathtubs, washbasins, shower trays, shower cubicles, fittings, bathroom accessories, Jacuzzis and saunas, heaters, ceramic tiles
4. OFFICE:
desks, chairs, office equipment and accessories: staplers, pens, fountain pens, calculators, etc.
5. GARDEN:
garden furniture, garden tools and equipment
6. PUBLIC SPACE:
furniture and seats for parks and public utility areas, street and bus stop furniture, equipment for parks and playgrounds, portable toilets, graphic identification systems
7. LIGHTING:
lights and lighting systems for households and public spaces
8. INTERIOR FITTING ELEMENTS:
carpets, rugs, decorative items, shutters, blinds, doors, windows, stairs, railings, radiators, home textiles, mirrors, wallpapers, floor panels, floorboards, furniture and construction hardware, ceramic tiles, switches
9. MATERIALS and COMPONENTS:
decors, veneers, decorative papers, metal sheets, finishing materials, upholstery materials
10. CHILD:
furniture for children and teenagers, pushchairs, infant carriers, baby seats, bikes for children, toys, games, bottles, food heaters, etc.
11. MOTORING and PUBLIC TRANSPORT:
public transport vehicles, car equipment and accessories
12. SCIENCE and INDUSTRY:
medical devices and equipment, rehabilitation equipment, orthopedic supports, medical facility furniture, sanitary fitting, industrial machines and devices, tools, measuring and control devices, robots, cash machines, cash registers, cleaning devices and equipment, safety devices, access and control systems, gates